Eat All The Things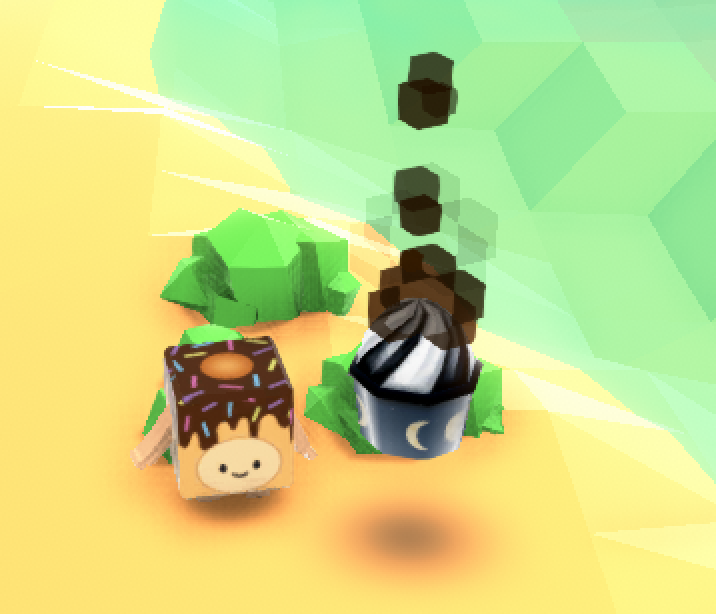 Hello Everyone!
In recent updates we've been fixing bugs and providing builds for Windows 64bit & 32bit, Mac, and Linux 64bit & 32bit! We hope you've had a chance to try our pre-alpha demo for Eat All The Things by now.
In this update, we'd like to introduce the Midnight Snack! After eating it you will receive a cloaking effect which breaks any lock The Watcher currently has on you, and cloaks you from The Watcher for 10 seconds! Use it when you're being chased and can't find a place to hide in time!
You can find it on final island of the first stage in our pre-alpha demo, available here https://eatallthe.itch.io/things, please let us know if you find any bugs!
Don't forget to share our Kickstarter(https://www.kickstarter.com/projects/360951081/eat-all-the-things) with anyone you think may be interested!
Eat All The Games
Files
EAT_Windows_64bit.zip
28 MB
Aug 27, 2017
EAT_Windows_32bit.zip
26 MB
Aug 27, 2017
EAT_Linux_32bit_64bit.zip
48 MB
Aug 27, 2017